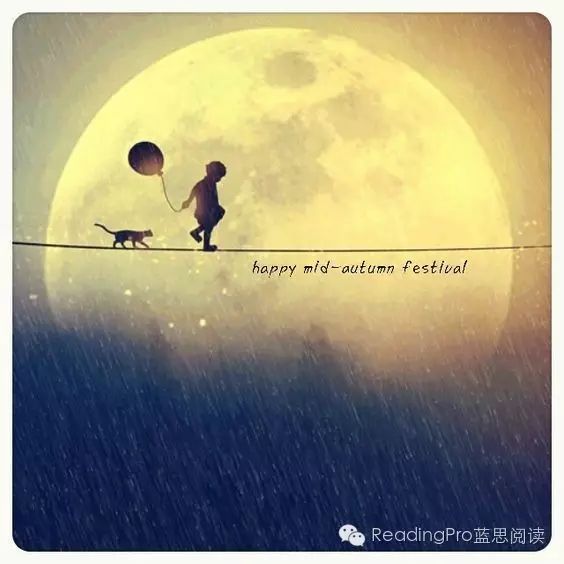 又到了花好月圆人团圆的中秋节啦,大家此刻是不是真正享受着一家人团聚的幸福时刻呢?说到中秋节,肯定少不了吃月饼,不论"五仁月饼"被黑地多么惨,不论多少人说"我不爱吃月饼",到了节日的这一天,大家也依然会欢快地吃上各种月饼:冰皮月饼、豆沙月饼、杂粮月饼等等。因为我们吃的不仅仅是月饼,更是一种情愫!
那么,问题来了,爱学英语的你,会用英语介绍月饼的制作过程吗?如果不会,继续往下读,说不定今天看的内容,改天托福口语中就能用上呢!(大过节的也要学习?是的,没错!)
Flour (100 g)
Alkaline water (½ tsp)
Golden syrup (60 g)
Vegetable oil (28 g)
Lotus seed paste or red bean paste (420 g)
Rose-flavored cooking wine (1 tsp)
Egg yolks (8, one for each mooncake)
Egg yolk (1)
Egg white (2 tbsp)
Mix together the ingredients for the dough. Stir together the alkaline water, golden syrup, and vegetable oil, and sift in the flour more slowly. When mixed together, these ingredients should form a dough. Cover the dough with saran wrap and set it aside for at least 3 hours
Prepare the salted egg yolks. Separate the egg yolks from the egg whites. Put the yolks in a pan and steam them for about 10 minutes on a low to medium heat. Salt the yolks. Set them aside to cool down. Make sure that they have cooled off before you proceed in making the mooncakes. Cut each egg in half.
Preheat the oven to 350 degrees Fahrenheit (180 degrees Celsius). While the oven is preheating, separate the lotus or red bean paste into 12 equal parts. Roll each of these into a ball.
Separate the dough into 12 equal parts. Roll each of those into a ball, as well. Flatten each piece of dough into a small disk.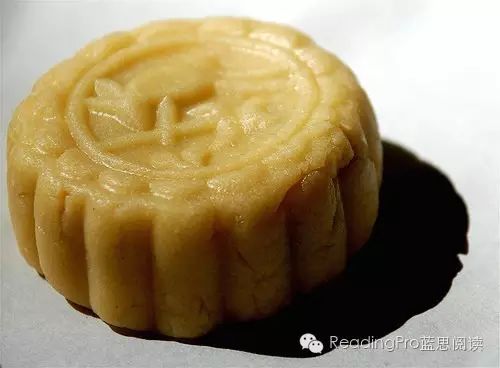 Assemble your mooncake. Each mooncake consists of a ball of dough, one ball of lotus or red bean paste, and one half of a salted egg yolk. Make a hole in a ball of lotus or bean paste, and put the egg yolk inside. Make the lotus or red bean paste into a ball that covers the egg yolk entirely.
Repeat this process, covering the lotus or red bean paste ball (with the egg yolk inside) with the dough.

Repeat this entire process for each mooncake. You should have 12 mooncakes.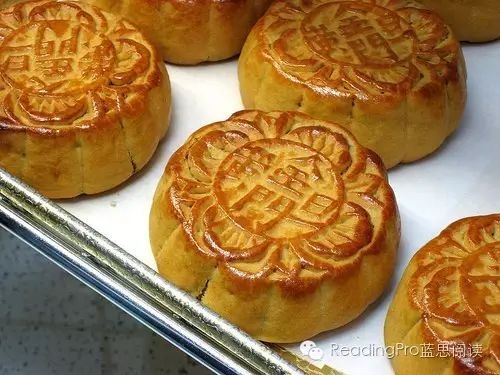 Spray your mooncake mold with nonstick spray. Press each mooncake lightly into the mold. Take the mooncake out of the mold, and put it onto a baking sheet. Put all 12 mooncakes into the oven, and wait 10-12 minutes.
While the mooncakes are baking, make the egg wash. Mix together the egg whites and the egg yolk, and then sift them through a sieve.

Take the mooncakes out of the oven after about 5 minutes and brush them with the egg wash. Put them back in the oven until they become golden brown.
看完上面的介绍,是不是以后可以无压力地给外国友人介绍我们的传统美食月饼的制作过程啦?新技能get!